Who are we?
Wij van 010 pr & advies is a professional partner for all your (online) PR and communication challenges from A to Z. Whether you wish to discuss your PR strategy, to receive input on how to use social media or actual fulfillment of PR activities (ie. press releases, press contact, PR events, social media, monitoring etc.). Wij van 010 pr & advies aims to build brands by creating serious online and/or offline publicity for these brands, in order to increase their business.
Who do we work for?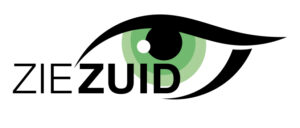 A few examples of our recent activities:
For Woonstad Rotterdam, the largest housing cooperative of Rotterdam, Wij van 010 pr & advies fulfilled the regional campaign "ZieZuid". This PR campaign focuses on producing a counter message about the south of Rotterdam('Zuid'), by zooming in on undiscovered spots, special initiatives and inspiring people of this part of the city.


We were also involved in the campaign for Bloemenbureau Holland called "Trending in de Tuin", which purpose was to promote spring and fall garden trends to all Dutch garden lovers.
Furthermore, we have successfully introduced Smarthoren for the Dutch market, which is a hearing device combined with a smartphone.
Our team

Wij van 010 pr & advies is owned by Esther Janssen (1967), who is a first-class online PR and communication professional and proud citizen of Rotterdam. She believes in the 'Rotterdam approach': simply doing what has to be done at the right moment. Esther has over 20 years of experience in communication and (online) PR, is a go-getter and knows how to keep a helicopter view without losing her eye for detail.
In the past she worked in communication roles for "De Lotto", "Holland Casino", "police force Rotterdam-Rijnmond" and "Bijl PR". Based on the 'best (wo)man for the job' principle, Esther regularly partners with a team of other experienced PR colleagues.
Would you like to know more?
Please contact Esther Janssen (founder & owner) on +31 (6) 506 206 86 or via email info@wijvan010.nl.